Cube Solver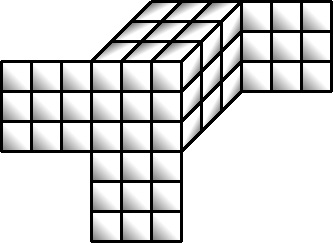 (/9)
(/9)
(/9)
(/9)
(/9)
(/9)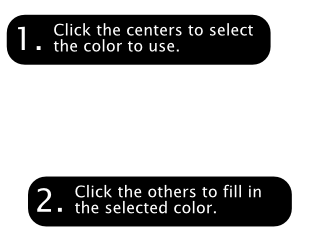 ---
Solutions:
There are no solutions yet. Solve a cube to see the solution here.
About
SolveMyCube uses the power of Herbert Kociemba's Cube Explorer web server functionality to provide the solutions needed to solve scambled 3x3x3 Rubik's Cubes in a small number of moves. SMC was developed entirely by one man, a lot of people know him as Ivik Injerd, others know him under the online alias of zavaboy.
In the beginning of it's development, SMC's goal was very vague and wasn't really planned out much at all, but it's core purpose was clear: Make a database of Cube Explorer servers provided from the community to solve anyone's Rubik's Cube. The development proceeded slowly once more as life's distractions kept Ivik away from the project he has been so passionate about. As the end of 2010 approached, he continued to develop SMC and eventually got to a point he could set a launch date.
TODO
Version 1.0

Fix all known and reported bugs.
Clean up code.

Version 2.0

Make algorithms scrollable. For example, next/previous controls to navigate through each move of a algorithm, like from a solution or a random cube.
View server information. Useful for CE server owners who want to see the performance history of their servers and where they are compared to the other servers.
Make friendly for handheld devices. Make interface look good in a phone, like the iPhone, by making layout fit nicely on small screens and displaying buttons for keyboard shortcuts.
Solutions import/export. Allow the list of solutions to be imported or exported in both TXT (as supported by CE) and HTML formats.
Allow color modification. Allow users to select their own colors for the cube and change the cube's color orientation.
Auto complete cube as it is filled in. When the user is filling in the colors of the cube, remaining colors will automatically be filled in.
Changelog
2010-12-10 - Version 1.0 beta

The first version finally released.
Contribute
There's a few ways you can contribute to this project.
Give a simple donation of any amount to help out.
If you want to donate, please consider donating to Herbert Kociemba first!
This site wouldn't be possible if he didn't create Cube Explorer.
You can donate to him at his website.
Give feedback to help make the site more user-friendly.
Email:
Share this site with others.
Use the share links at the bottom of this site to share SolveMyCube with your friends, family, co-workers, complete strangers, that guy down the street, etc.
Add Server
Please fill out the following form to add your Cube Explorer server to our database.
Server Added
Awesome! Your server has been accepted into our Cube Explorer server brotherhood where it will be put to good use solving various scrambled Rubik's Cubes.
So, now what would you like to do next?
Help
This help is a quick little guide to the original 3x3x3 Rubik's Cube and it's notation. At the bottom are some resources for more on verious aspects of the wonderful Rubik's Cube.
Rubik's Cube
Invented in 1974 by Ernő Rubik, the Rubik's Cube has inspired and frustrated millions of people since the 1980s. Even though the Cube can be scrambled into more than 43 quintillion combinations (or "permutations"), none of them require more than 20 moves to be solved. Most people who have seen or used a Rubik's Cube overlook the simple fact that the center pieces never move from their relative positions. This allows you to know which color each side is supposed to be just by looking at the center pieces.
Notation
The notation is fairly simple to learn. Below explains all the notations this site uses.
F

(Front) the side facing you

B

(Back) the side opposite of the front

U

(Up) the side above or on top of the front side

D

(Down) the side opposite of the top, underneath the Cube

L

(Left) the side directly to the left of the front

R

(Right) the side directly to the right of the front
A letter by itself (eg: F) denotes a 90° turn clockwise. A letter followed by a prime (eg: L') denotes a 90° turn counter-clockwise. A letter followed by a 2 (eg: U2) denotes a 180° turn.
Examples
F

Turn the Front side 90° clockwise.

U' F

Turn the Up side 90° counter-clockwise and then turn the Front side 90° clockwise.

L2

Turn the Left side 180° either direction.
Resources
Legal Stuff
So you know...
Third-Party Copyrights & Trademarks
The following names, which are used throughout this website, are names owned by third-parties for which SolveMyCube does not endorse or have any affiliation with.
Copyright
This website and its content is copyright © Ivik Injerd 2010-2021. All rights reserved.
Any redistribution or reproduction of part or all of the contents in any form is prohibited other than the following:
you may print or download to a local hard disk extracts for your personal and non-commercial use only
you may copy the content to individual third parties for their personal use, but only if you acknowledge the website as the source of the material
You may not, except with our express written permission, distribute or commercially exploit the content. Nor may you transmit it or store it in any other website or other form of electronic retrieval system.
Terms of Service
SolveMyCube provides its services to you subject to the following conditions. If you visit and use this website, you accept these conditions. Please read them carefully.
The content of the pages of this website is for your general information and use only. It is subject to change without notice.
Neither we nor any third parties provide any warranty or guarantee as to the accuracy, timeliness, performance, completeness or suitability of the information and materials found or offered on this website for any particular purpose. You acknowledge that such information and materials may contain inaccuracies or errors and we expressly exclude liability for any such inaccuracies or errors to the fullest extent permitted by law.
Your use of any information or materials on this website is entirely at your own risk, for which we shall not be liable. It shall be your own responsibility to ensure that any products, services or information available through this website meet your specific requirements.
This website contains material which is owned by us. This material includes, but is not limited to, the design, layout, look, appearance and graphics. Reproduction is prohibited other than in accordance with the copyright notice, which forms part of these terms and conditions.
All trade marks reproduced in this website which are not the property of, or licensed to, the operator are acknowledged on the website.
Unauthorised use of this website may give rise to a claim for damages and/or be a criminal offence.
From time to time this website may also include links to other websites. These links are provided for your convenience to provide further information. They do not signify that we endorse the website(s). We have no responsibility for the content of the linked website(s).
Your use of this website and any dispute arising out of such use of the website is subject to the laws of the United States of America.
Privacy Policy
We are the sole owners of the information collected on this site. We only have access to/collect information that you voluntarily give us via email or other direct contact from you. We will not sell, rent, or share this information to anyone. We may release your information when we believe release is appropiate to comply with the law, enforce our site policies, or protect ours or others rights, property, or safety. Non-personally identifiable information may be used and published on this website at our descretion.
All personal information you provide to us will remain fully confidential unless otherwise noted in these terms or near the designated form input field.
We may use cookies to store non-personal, non-tracking information about your visit, only for the purpose to improve the user experience, to remember your last preferences for example.
Questions
If you have any questions in reguards to the terms listed above or if you feel that we are not abiding by our terms, please contact us via email at:
---
This document was last modified 2021-01-13 11:03pm EST.